Projects
Projects of the Faculty of Economics
---
Project employees of the EkF TUKE
---
Projects of the Faculty of Economics
---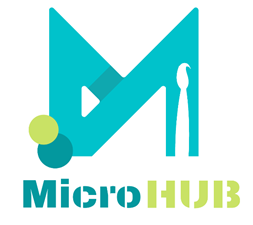 Promoting creativity microbusiness though web tools in rural area
Coordinator: prof. RNDr. Oto Hudec, CSc.
Duration: 2021-2023
Financing: European Commission
Webpage: https://microhub.erasmus.site/
Project number: : 2021-1-SK01-KA220-VET-000032999
Craft and arts form an integral part of human identity and the economy. This area was one of the hardest hit by the COVID-19 pandemic crisis. Industry 4.0 offers many opportunities for artists and craftsmen to start or revitalise their businesses. To take advantage of these opportunities, entrepreneurs need digital skills and a creative entrepreneurial mindset.
The MicroHUB project is aimed at developing innovative digital learning solutions to increase the efficiency and competitiveness of crafters' and artisans microenterprises especially in the context of participation to national and EU markets. The development of training materials will strengthen the capacities of existing micro-enterprises and craft - type enterprises so that they are able to establish and sustain themselves in the current and ever-changing economic market. The project aims to help all craftsmen and artists who want to set up their own micro-enterprise and fight unemployment.
The MicroHUB project aims to:
Develop the entrepreneurial and digital skills of people who have or want to start a micro-enterprise

Prepare training materials for trainers to teach them how to respond flexibly to the challenges of digitalisation and to teach in a project-oriented way.

Support capacity building through innovative approaches, through skills development and business models for professionals in the field of crafts and arts

Enable people to acquire new skills that will enrich their professional lives and open up new opportunities in the labour market

Provide digital tools to facilitate entrepreneurship and help start new businesses in the post-covid era
The project is a collaboration between partners from Slovakia (Technical University of Košice), Malta (IIF), Ireland (I&F), Poland (CWEP), Bulgaria (OECOM), Sweden (Sensus) and Greece (Fix in Art). Technical University of Košice is the coordinator of the project.
---

Triggering innovative approaches and entrepreneurial skills for students through creating conditions for graduate's employability in Central Asia -TRIGGER
Coordinator: doc. Ing. Nataša Urbančíková, PhD.
Duration: 2021-2024
Financing: European Commission
Webpage: www.trigger-project.com
Project number: 617309-EPP-1-2020-1-SK-EPPKA2-CBHE-JP
The countries of Central Asia- Kazachstan, Tajikistan and Uzbekistan have undergone major changes in recent years, which have brought them positives and considerable development. However, they are still struggling to create a strong economy and healthy competition for businesses in the market. The reasons are frequent changes in the political system, poverty, high unemployment or emigration of the population. They still prefer more traditional industries, they lack innovation, their technological infrastructure is at a weaker level and all that combined hinders their enterpreneurial development.
The aim of the TRIGGER project is to improve conditions at universities and educate students in innovative ways. The result of this education should be young people whose entrepreneurial thinking and skills will prepare them for their future profession and open them doors to new opportunities in the labor market. Educated and prepared graduates will create a new generation whose knowledge and skills can therefore secure the progress and contribute to economic growth of the Central Asia countries.
TRIGGER project intends to do that by:
supporting HEI preparedness for future challenges especially related to the entrepreneurial and innovative nature of their higher education environment;

enhancing Entrepreneurship Education and Skills Development at Central Asia HEIs;

establishing/enhancing the Careers, Employability and Enterprise Services at Central Asia HEIs;

strenghtening the relations between HEIs and the wider economic and social environment.
This international project is a partnership between European and Central Asian partners. Eleven universities from Tajikistan, Uzbekistan and Kazachstan will cooperate with partners from Slovakia, Greece, Austria and France. The leader of this project is TUKE, Slovakia.
---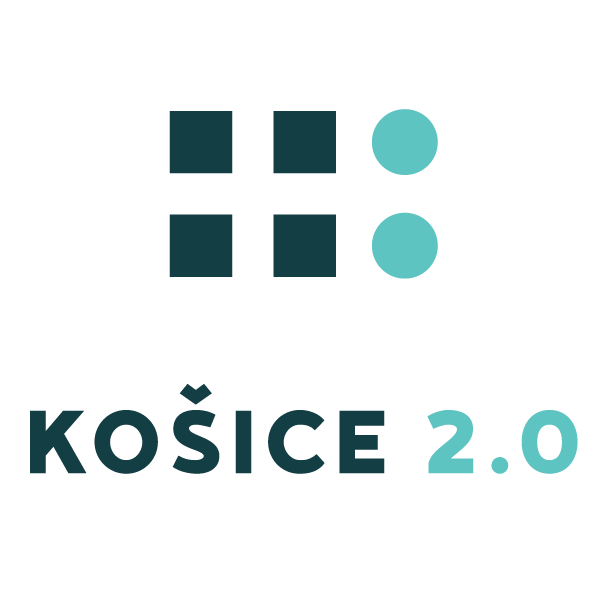 KOSICE 2.0 - Improving Citizen Experience and Well-Being by Utilizing Culture and Creative Assets in the Digital Age- KSCreativity4WB
The Košice 2.0 project is being implemented thanks to the initiative of the European Commission Urban Innovation Measures (UIA). The aim is to support innovative and experimental projects in the field of sustainable urban development to the extent that the cities would not normally be able to fund. More information
---
ACCESS-3DP: Art & Creative Craft Enterprises for Successful Streaming of 3D Printing
ACCESS-3DP is a transnational project funded by the Erasmus+ Programme of the European Union, implemented by 5 different organisations in France, Portugal, Slovakia, Slovenia and Spain.
The project aims at taking Additive Manufacturing (3D Printing) as a new, disruptive technology under the umbrella of Advanced Manufacturing in order to set out frameworks to train and upskill workers in the craft and creative industries.
More information: https://access3dp.eu/
---

SMART – How to be smart in the countryside 2.0

Coordinator: doc. Ing. Nataša Urbančíková, PhD.
Duration: 2020 - 2022
Financing: Európska komisia, spolufinancované ERDF
Web page: http://smartcommunities.eu/
The aim of the project is to revitalize rural areas around the Slovak - Hungarian border. The project focuses on exploiting the potential of the rural workforce, the integrity of communities, but also on developing a partnership between the two republics. As part of this initiative, the Smart Communities project has raised the digital awareness of rural people, who are often marginalized and, due to their disadvantaged position, lack the opportunities or motivation to develop key ICT skills.
Through the creation of intelligent working groups, the project transfers professional knowledge and know-how to the population in a natural way. The task of mobile IT centers and local movements is to bring technological conveniences to people even in the most remote areas and to teach them to work with them so that they are self-sufficient. In cooperation with the Technical University in Košice, they also want to involve young people from these rural areas and arouse their interest in education.
The project "Intelligent Communities 2.0 - How to be smart in the countryside?" EötvösLoránduniversity of Budapest SKHU/1902/4.1/027) takes place in the years 2020 – 2022. The consortium consists of the Faculty of Economics of the Technical University and two partners from Hungary - the Interindustria Knowledge Center Foundation from Salgótarján and EötvösLoránduniversity from Budapest.
---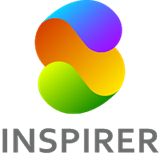 INSPIRER- Inclusive workplaces for senior workers
Coordinator: doc. Ing. Nataša Urbančíková, PhD.
Duration: 2020 - 2022
Financing: Európska komisia,
Web page: inclusiveworkplace.eu
Project number: 2020-1-SK01-KA204-078253
Diversity is one of the principles that the European Union promotes. Diversity in the workplace means creating working conditions in which all people, regardless of their race, age, religion, etc., succeed. Since population is aging rapidly, so is the workforce.
Creating an environment that takes this phenomenon into account requires careful preparation. It is becoming more and more common for different generations with diametrically different approaches to work to meet in the workplace. This can sometimes become a source of discrimination, a hostile work environment and can even result in termination of the employment. Problems also appear at the very beginning of employment process - employers refuse to hire older workers because they are inflexible and often lag behind in knowledge of the latest digital technologies. On the contrary, there is also a problem with the recruitment of young workers, due to the lack of experience and little or no practice.
The aim of the INSPIRER project (Inclusive workplaces for senior workers) is to eliminate this mutual age discrimination and, conversely, to help create inclusive workplaces. Managers of multigenerational companies will have training on how to manage such workplaces so that this goal is met. The intention is to teach employees to draw on each other's knowledge and experience through reverse mentoring.
Based on this, the implementation of the project includes the creation of a training program for multigenerational culture in the workplace, an e-learning platform, a 360º evaluation tool for multigenerational culture in the workplace and mutual reverse mentoring.
The project is implemented in five countries of the European Union, namely Slovakia (TUKE and ASTRA), Hungary (TREBAG), Greece (IDEC and OBES), Luxembourg (CCIL) and Germany (VHS).
---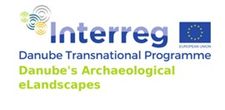 Danube´s Archaeological eLandscapes - Virtual archaeological landscapes of the Danube region
Danube´s Archaeological eLandscapes project´s major goal is to make the archaeological heritage, especially archaeological landscapes of the Danube region, regionally, nationally and internationally more visible and thereby more attractive for its integration into sustainable cultural tourism.
More information: http://www.interreg-danube.eu/approved-projects/danube-s-archaeological-elandscapes
And you fill find us also on Facebook: https://www.facebook.com/danubesarchaeological
---

RE-ACT – Self-reflection tools for smart Universities acting regionally
Coordinator: prof. RNDr. Oto Hudec, CSc.
Duration: 2020-2021
Financing: European Commission
Web page: http://ris3heinnovate.eu/
Project number: 612903-EPP-1-2019-1-PT-EPPKA3-PI-FORWARD
To bring Europe back to growth and higher levels of employment, Europe needs more entrepreneurs. Entrepreneurship is a key competence – powerful driver – to increase the competitiveness and economic growth of EU economies. A number of tools have been created to support the development of an entrepreneurial mindset among EU citizens, among which HEInnovate for higher education institutions. The European Commission and the OECD have joined forces in the development of HEInnovate. HEInnovate is a self-assessment tool for Higher Education Institutions who wish to explore their innovative potential. It is free, confidential and open to anyone to use. The Council of the European Union invites the Member States to enhance the entrepreneurial and innovative capabilities of higher education institutions through the use of the HEInnovate self-assessment tool.
The aim of the project RE-ACT (Self-reflection Tools for Smart Universities Acting Regionally) is to help in exploiting the potential of HEInnovate self-reflection tool for the design and implementation of Regional Innovation Strategy (RIS3). The tool HEInnovate for RIS3 will support HEIs to rethink and reposition their strategies, structures and actions through a holistic approach to innovation and entrepreneurship, regionally embedded and supported by collaborative links among key actors of the quadruple helix.
The expected project results are:
HEInnovate for RIS3 online self-assessment tool and supporting resources,
capacity building programmes and resources for HEIs and regional actors,
HEIs' self-assessment, organisational action plan and joint positioning,
RIS3 design and other collaborative processes leveraged by HEIs and engaging key actors of the quadruple helix,
trans-regional spillovers underpinned by a validated framework and facilitated by an effective peer support mechanism,
White Paper with policy recommendations for HEInnovate for RIS3.
The project is realized in consortium with the partners from Hungary, Portugal, Romania, Italy and Belgium.
---
Co-funded by the European Union
PARTNERSHIP WITHOUT BORDERS
Cross-border network of energy sustainable universities - NET4ENERGY
Coordinator: doc. Ing. Nataša Urbančíková, PhD.
Duration: 2019 – 2021
Financing: European Commission, The Hungary-Slovakia-Romania-Ukraine ENI CBC Programme
Project number: HUSKROUA/1702/6.1/0075
Net4SENERGY is designed to raise capacity of key universities within the cross-border HUSKROUA region to ensure sustainable development of territories through cooperation, support and exchange actions contributing to that. EU-UA Association Agreement which came fully to force in 2017 show deep potential and draws a strict agenda for such cooperation in energy-efficiency and promotion of renewables in Ukraine. Furthermore, all 4 countries represented in the project are looking for new opportunities for closer cooperation, including the field of higher education, business links, partnership of municipalities and we believe such kind of projects will trigger that in proactive way. The project target groups are a triangle: (i) the HEI staff, teachers and students; (ii) regional stakeholders – authorities, municipalities and SMEs; (iii) domestic energy consumers. The project aims to: (1) To establish a cross-border network of universities as proactive agents of energy-efficiency with own sustainable energy action plans, a set of promotions tools and pilot installations on RES – educational and research site with real cost-saving for university; (2) feasibility study, bottlenecks identification (physical and IT infrastructure, management model): (3) building-up a control systems with IT-solutions for on-line monitoring of consumption and energy losses by single.
The applicant is Ivano-Frankivsk National Technical University of Oil and Gas with other partners as beneficiaries – Technical University of Košice, Slovakia, University of Miskolc, Hungary and Technical University of Cluj-Napoca, North University Center of Baia Mare, Romania.
For more information about ENI CBC HUNGARY–SLOVAKIA-ROMANIA-UKRAINE Programme please visit https://huskroua-cbc.eu/

---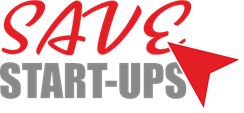 Stimulating And Validating digital Entrepreneurship as the best way to increasing the quality of start-ups.
Coordinator: doc. Ing. Nataša Urbančíková, PhD
Duration: 2019 - 2021
Financing: European Commission
Web page:https://savestartups.erasmus.site/
Project number: 2019-1-PL01-KA202-065209
Industry 4.0 is expected to boost the productivity and value added of European industries and stimulate economic growth. As part of its new Digital Single Market Strategy, the European Commission wants to help all industrial sectors exploit new technologies and manage a transition to a smart, Industry 4.0 industrial system.
Most of the currently available VET programs do not foresee the development of the mentioned skills. Therefore, the project Consortium has identified the need to build on the content and resources within, for VET learners to acquire adequate competences to participate on the labour market in the Industry 4.0 sector. An additional challenge is that start uppers are very busy persons, expecting training on practical and time-saving solutions, which they could immediately apply in their professional environments. The project results to be delivered will be tailored to meet these requirements.
OBJECTIVES
The project aim is to strengthen the quality of start-uppers, young entrepreneurs and VET providers, and enhance their professional development through improving digital entrepreneurship competences, as well as give them the opportunity to validate these competences and adapt to VET environment.
Start-uppers' experience is commonly analysed across countries, because they operate in specific, mostly high-tech sectors, and their scope of activity is often transitional. That is the first reason, why this project is under implementation within transnational partnership. The second one is the experience and background of entities involved in the project (related with start-ups, collaborating with or supporting them),
which have to be joined to create synergies.
Main TARGET GROUPS
The target groups in this project are Start-uppers, Young entrepreneurs, as well as VET Teachers and VET providers from Poland, Lithuania Spain, Cyprus, Portugal and Slovakia.
RESULTS
1.1. IO1 - Curriculum for VET providers - "Digital, Modern Entrepreneurship it's your best chance!"- extended curriculum containing the aim, the objectives, the rationale, the content with the description of the 7 modules, duration of the training course, forms and methods of delivery, the learning outcomes and the validation tool for VET providers, references.
The aim of the curriculum is to define the framework for developing the training modules under the second project output (IO2).
Additionally, this program is devoted to the development of VET providers and VET Teachers in the field of validation of digital entrepreneurship competences. The size of the program will be about 70 pages. This program is devoted to enhance start-uppers professional development through improving digital entrepreneurship competences, as well as give them the opportunity to validate these competences and adapt to VET environment.
1.2. IO2 - Digital training materials for start-uppers - set of Open Educational Resources (OERs) with m-learning interface containing training materials for start-uppers and consisting of 7 modules:
'Digital start-ups' vs 'Digital scale-ups',
Circular economy in your start-up,
Digital Lifestyle entrepreneurship,
Internet of Thing in entrepreneurial practice,
Infrastructures of sensors in daily business usage,
Analytics algorithms for customers Big Data,
Cybersecurity in your start-up.
The major innovation of the SAVE start-ups project is that it gives the opportunity to the targeted groups to enhance their digital skills, emphasising on concepts like Digital Entrepreneurship, IoT in entrepreneurial practice, Circular Economy and how start-ups can embrace this concept.
PARTNERSHIP
The SAVE start-ups partnership constitutes of representatives from Poland (RARR and Danmar), Spain (Sea Tech), Lithuania (SIF), Portugal (Mindshift), Cyprus (GrantXpert) and Slovakia (TUKE) - organizations experienced in impacting on societies lacking sufficient skills or resources.
---

Tracking Learning and Career Paths of VET graduates
Coordinator: prof. RNDr. Oto Hudec, CSc.
Duration: 2018 - 2020
Financing: Európska komisia
Web page: http://www.ontrack-project.eu/sk/
Project number: 2018-1-SK01-KA202-046331
The employability of young people is a concern in many EU Member States, especially in Southern and Eastern Europe. In many countries, including Slovakia, Greece, Bulgaria, Latvia, Spain and Cyprus, VET graduates are unemployed, or they are working in jobs irrelevant with their studies. Good quality information about what VET graduates do after leaving education and training, how they use the knowledge, skills and competences they gained, is essential to understand both the causes of employability problems and the success factors in particular regions, economic sectors or for graduates from particular VET institutes and disciplines. This information can then be used to identify solutions.
The project On Track responds to the identified gap and will develop, evaluate and put in use a VET graduates tracking system for graduates of initial vocational education and training schools and institutes.
The aims of the project are:
To analyse, in depth, the context and need in each country.
To develop a tracking system for VET graduates at institute level that will feed into the quality assurance system of the VET provider.
To pilot test and implement the tracking system, establish a tracking mechanism and integrate it in VET monitoring processes.
To support VET providers to establish the tracking mechanism and integrate it into their quality assurance system.
On Track project addresses European policies and priorities and responds to common needs of European VET providers. The transnational partnership guarantees the development of a tracking mechanism and tools that respond to the needs of all involved countries and can also be transferred to other countries.
Target groups:
The target groups of the project are VET schools and institutes providing secondary (EQF levels 3-4) and post-secondary (EQF level 5) initial VET, institutes providing further VET courses and higher education institutes (EQF levels 6-7).
---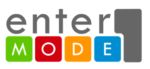 Internship Model for Developing of Entrepreneurial skills to Higher Education Students (ENTER.M)
Coordinator: doc. Ing. Nataša Urbančíková, PhD.
Duration: 2018 - 2020
Financing: Európska komisia
Web page: https://entermode.eu/
Project number: 601125-EPP-1-2018-1-SK-EPPKA2-KA
Competitiveness of European economy requires citizens and particularly young people to be innovative, creative, flexible and courageous to face challenges in a dynamic and volatile economy.
Young people need to become 'entrepreneurs': they should be able to turn ideas into action, successfully develop new commercial and social ventures and be innovator in the organizations where they work.
The entrepreneurial mind-set is not a personal characteristic and it can be developed through learning and experience within the education system. The European Union has set as a strategic objective to enhance creativity and innovation, including entrepreneurship at all levels of education and training (Education and Training 2020).
AIMS & OBJECTIVES
EnterMode aims to stimulate entrepreneurial skills of higher education teaching staff and company staff and develop the entrepreneurial mind-set and related skills of higher education students. Its main objectives are:
Raising awareness on the importance of internships for higher education students in general and for building entrepreneurial skills
Developing HEIs–companies partnerships for the promotion of entrepreneurial education of higher education students
Capacity building of higher education teaching staff and companies' trainers, to organise entrepreneurial teaching and learning
Developing entrepreneurial mind-set, skills and competences of higher education students, during their internships
Developing an integrated model of entrepreneurship skills acquisition that includes different levels of learning, using online serious game
Building a community of practice that allows for developing common practice and integrating newcomers into existing business communities
Developing learning analytics to enable the tracking of learning progress and adapt the EnterMode program to personal and organisational needs.
---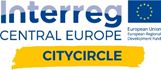 CITYCIRCLE - BRINGING CIRCULAR ECONOMY TO PERIPHERAL URBAN CENTRES
URBAN CENTRES of so-called peripheral regions in the Central Europe widely lack innovation and business development spirit due to their limited access to global innovation processes and cooperation partners. Various Circular economy models offer options for the sustainable and resource-efficient development of cities and municipalities and for pooling innovation, new technologies, services, solutions and business models. In order to help cities overcome those challenges, we created CITYCIRCLE.
The CITYCIRCLE project will facilitate innovation and technology transfer and improve services and business models in peripheral cities. By providing these with tools and knowledge linked to the circular economy, the project will enable a new generation of innovative solutions in their urban ecosystems in a long-run. A full circular economy package for cities will deploy organizational structures, knowledge and tools, transnational value chains and present visible benefits to their citizens.
More information: https://www.interreg-central.eu/Content.Node/CITYCIRCLE.html
And you fill find us also on Facebook: https://www.facebook.com/CitycircleInterregCentral/
---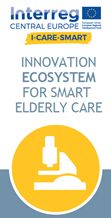 I-CARE-SMART - Innovation Ecosystem for Smart Elderly Care
Health and well-being of the elderly is not only a societal challenge but also as growth opportunity by bringing innovation closer to senior citizens.
Local and regional governments involved in the I-CARE-SMART project are committed to act as facilitators of innovation. They aim to offer an open space for co-creation. For that they will exploit existing channels through which elderly citizens are currently reached (e.g. the care system, senior communities, social networks).
Together with regional partners, there will be new quadruple helix innovation ecosystems that will create huge potentials for promoting innovation through a better understanding of user needs.
The project will deliver a comprehensive toolset with practical guidance on how to engage seniors and businesses in user-focused co-creation and open innovation. The development of innovative solutions together with final users will be piloted in interactive co-creation sessions and living-lab tests. Additionally, the project will create a "SilverStar" platform to facilitate co-creation processes across borders.
More information: www.interreg-central.eu/I-CARE-SMART
And you fill find us also on Facebook: https://www.facebook.com/icare.smart.ue/
---
Projekt RECORD - Regions in Europe Coordinate and Optimize innovation and competitiveness policy instruments towaRDs improving the sustainability of transport - study case of SMEs in the railway sector
Europe has always been a step ahead regarding sustainable transport mode in comparison with the rest of the world and Europe has developed valuable expertise and innovation in the railway sector. That is why, railway is identified in many RIS3. However due to a fierce competition in particular from emerging industries, the whole sector and especially SME are facing big challenges regarding their competitiveness (pricebased vs. innovationbased competitiveness). To tackle this challenge, regions with the help of the EC, put efforts to encourage R&I joint activities (triple helix concept) by offering innovation delivery support in the ERDF OP (direct fundings, cluster policy...). Other initiatives have been launched towards the railway sector but it has been pointed out that SME have specific issues due to the way public transport works, the specificities of its value chain and its market structure (few big companies with thousands of SMEs, few profit margin, low innovation culture, etc.). Taking this into consideration, the RECORD project aims at helping SME to invest more and better in innovation activities by redesigning the regional policy instruments. To do so, we plan individual work to be compared with partnering regions and analyzed. Benchmark and brainstorming sessions with local stakeholders will help draw provenoriented conclusions and develop new approaches together. To have comparability and to be able to share experiences and learn from each other, it is key to admit regional policy structure, industrial environment and clusters differences. Stakeholders engagement in this project is very important as it will be the first time managing authorities, clusters, businesses, universities, other funding organizations, regions etc. are working together early in the political process in the railway sector. This lends credibility and builds solid foundation to develop a framework that will be accepted for implementation.
More information about the project: https://www.interregeurope.eu/record/
More information about the Interreg Europe Program: https://www.interregeurope.eu/
Dokuments:
---
Projekt CABCIN - Establishment of Capacity Building Centers as a sustainable solution to raise the standards of teaching staff in Indian HEIs
---